charcoal
The Charcoal is manufactured by carbonization of coconut shells in the absence of oxygen. The range of Organic Charcoal, we offer, includes Wood Charcoal and Coconut Shell Charcoal. The Charcoal has various applications such as metallurgical fuel, cooking fuel, industrial fuel, automotive fuel, gunpowder, carbon source, purification and filtration. In large earthen pits lined with refractory bricks, coconut shells are burnt at about 500 degree Celsius. The material is removed from pits after completion of carbonization. Continuous research is being carried out to reduce the emission of green house gases at our plant. The material is further sieved and cleaned and then packed in HDPE bags. A random sample is drawn of every batch processed and is check for parameters against IS 1350 (Part 1) 1984 (Reaff 2007).
types
Wood Charcoal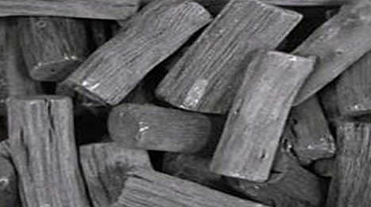 The Wood Charcoal is formed by destructive distillation of dry wood. The Real Wood Charcoal is a better fuel than wood due the high content of carbon. The Wood Charcoal causes less air pollution, thus keeps our environment pollution free. The Wood Charcoal is used in water filters, gas masks and anti-gastric tablets for people suffering from indigestion.
Attributes :
Porous and brittle
Better fuel
Causes less air pollution
Good absorbent
Coconut Shell Charcoal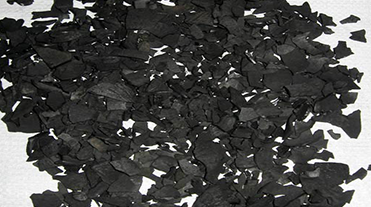 We have carved a niche in the competitive market as a Manufacturer, Supplier and Exporter of Coconut Shell Charcoal. The Coconut Shell Charcoal is available in two categories namely PriCSC Granulated Coconut Shell Charcoal and PriCAI Refined Coconut Shell Charcoal. The Natural Coconut Shell Charcoal is known for its high fixed Carbon content. The Coconut Shell Charcoal undergoes a stringent quality test to ensure high quality. The clients can avail Coconut Shell Charcoal from us at highly competitive prices.
Attributes :
Low moisture content
High fixed carbon content
Contains less impurities
Increases carbon in liquid metal